THE WORK WAS BEAUTIFUL
I wanted to take this opportunity to tell you how pleased I am with the work you did at my home this past summer. The patio, walkway, retaining wall, and pond you installed are a testament to your family's skillful hands. A heartfelt, thank you to all for a job well done. The work you did at my home was the finishing touch on a home addition and renovation that was two years long. I must admit that with everything I had to deal with regarding the construction of my home, it was refreshing to do business with someone like you. You finished on time as promised, there wasn't any cost overrun, and the work was beautiful. Although it is sad to say, you were the only person I dealt with in the building industry that was true to your word.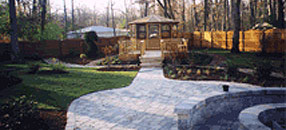 The patio job looks great and we are very happy with it! 3-D has once again proven to be professional and top-notch, and we will happily continue to recommend you to others. Thanks for the great work!
Thank you for the beautiful job that your crew did on our front porch and sidewalk. We appreciate your attention to detail and the way that the crew cleaned the area at the end of each work day.
HONEST AND HARD WORKING
3D paving completed the work yesterday, and we are very pleased with the work they did. They were very honest, hard working and reasonable compared to other quotes we received when investigating companies to install the patio. …I would heartily recommend them to anyone for installation of a patio or any other brick work.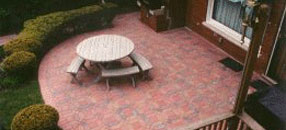 We wish to thank you for a job well done. Your men did a fine job (very neat – excellent work). I would recommend your company to all. Thank you
Great job on our patio! Seven and the crew went the extra mile to make the patio perfect. Thank you for giving us a lovely brick patio!
We are pleased with the sidewalk and porch work recently completed. The work was all done timely and organized. The workers cleaned up well on completion. A job well done!
VERY PLEASED
Thank you again for a beautiful driveway. Terry and I are very pleased. We feel fortunate that we found a company that is both dependable and honest. Those qualities are not always easy to find.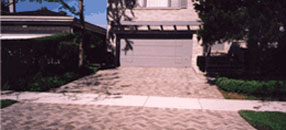 Thank you so much for this beautiful patio. We will enjoy every minute we spend outdoors this summer! You guys were a pleasure to work with and I will be happy to recommend you to my friends and clients. Arrivederci!
Terry and I are very pleased with the quality and professionalism of your work. Your employees were a pleasure to work with.
We love our brick walkway. Thank you so much for listening and delivering exactly what we wanted. You were a pleasure to work with.
Thank you,
We're very happy with out patio and appreciate the fact that the workers left the site immaculate!