As both a Unilock Authorized Contractor and an ICPI Certified Installer, we can guarantee that all of our installations will meet the highest industry standards.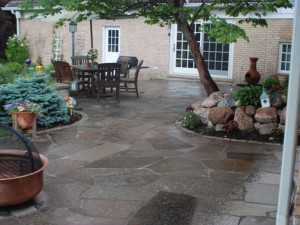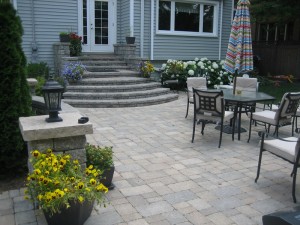 ---
3D Brick Paving Co. is among Chicagoland's most trusted and reliable methods for brick paving. No matter whether clients are searching for brick walkways, brick driveways, or brick patios, the family worked and owned business of 3D Brick Paving Co. has the qualifications and expertise to custom-style and deploy your all-natural stone or brick paving undertaking. As a major contender in the brick paving marketplace of the Greater Chicago Metropolitan Area, 3D Brick Paving Co. continues to be involved in the setting up of brick pavers, natural stone, and retaining wall systems both for the commercial and household markets ever since 1972. We are identified for getting the type of special attention for our excellent detail and conviction to beautiful art that will convert our clienteles' initiatives into the works of skill they wanted they will be. 3D Brick Paving Co. manages to do it all, and our valued customers will carry on and get excellent pleasure and satisfaction from a brick paving challenge that has architectural honesty and sturdiness, in addition to being beautifully attractive and nearly easy to maintain. 3D Brick Paving Co.'s goal is to offer you the best quality valued products and installation that combines our clients' distinct choices and prerequisites. Due to the fact that each one of our distinct installations is not only just an expression of 3D Brick Paving Co., but it is also an expression of our clientele, we prefer to reassure our customers the highest in full satisfaction. Therefore, we provide a manufacturers' life-time guarantee on most of our products and offer clients with a 5-year unconditional guarantee on labor time. It's no surprise that 3D Brick Paving Co. is 1st option of each of its Lake Zurich clients.
Lake Zurich Brick Paving
Lake Zurich, Illinois is a village located in Lake County with a population of just under 20,000 residents. Needlessly to say, Lake Zurich residents are usually willing to enhance the elegance of their houses and businesses. They frequently seek the guidance of 3D Brick Paving Co.'s experts to install their brand-new attractive brick driveway, remarkably styled brick patio, or even an impressive brick walkway. Our extremely skilled staff is capable of incorporating elegance and sophistication into each of its brick paving projects and all for a cost-effective price! Lake Zurich clients have an understanding that brick paving is an excellent way to enhance their outdoor livable space. Additionally, if Lake Zurich families are serious about changing their older driveway with an advanced brick driveway, they can get in contact with 3D Brick Paving Co.'s all star development team. If it is a brick walkway they desire, 3D Brick Paving Co. will integrate it into their current brick paving. 3D Brick Paving Co. has a "Complaint Free" rating from the BBB; we are a Certified ICPA (Interlocking Concrete Paving Institute) Installer and identified as a certified contractor for both Unilock and Belgard.
Lake Zurich Brick Patios
Employing each of the one of a kind components for finishing off your task to a spectacular accomplished work of art, and then you will likely be happy and thrilled that 3D Brick Paving Co. managed your brick paving project that the Lake Zurich household property-owners are very certain about bringing up the value of their household properties at a very realistically-value by merely getting a brand-new attractive brick driveway, remarkably styled brick patio, or even an impressive brick walkway. These alternatives are amidst the most lower-priced means of building up your property while assisting it to look even more far greater and will likely get more noticed. When taking into thought about excellent quality, it all moves on with the factors that 3D Brick Paving Co. all uses. We will make the most significant quality of brick paving variables that are observed in the area. We are not only effective at coordinating our Lake Zurich clienteles' ambitions and hopes, but we may possibly go further than them too! It may very well be troublesome, when you are at the moment in the recent market hunting for a brand-new attractive brick driveway, remarkably styled brick patio, or even an impressive brick walkway, the only company you will pretty much always remember is 3D Brick Paving Co. So that you can come across more details and facts, just telephone us at: (847) 297-7966 the very second you can so that one of our industry experts at 3D Brick Paving Co.'s will be able to happily assist you.
LAKE ZURICH BRICK PAVING | LAKE ZURICH BRICK PATIOS | LAKE ZURICH BRICK DRIVEWAY
[tcm id="1″]