As both a Unilock Authorized Contractor and an ICPI Certified Installer, we can guarantee that all of our installations will meet the highest industry standards.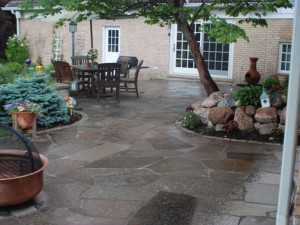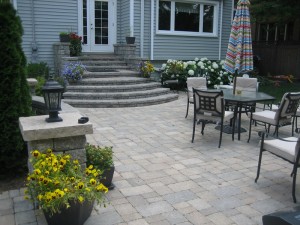 ---
The brick paving professionals at 3D Brick Paving Co. realize that the work they do is a direct reflection of their values. Not only are the clients' approval and appreciation at stake, but the company's name is also! That's why customer satisfaction is so important to 3D Brick Paving Co. because with every positive review we receive, 3D Brick Paving Co.'s reputation is further cemented. No two brick paving projects are identical. 3D Brick Paving Co. utilizes its background and experience in making sure that we deliver a brick patio, brick driveway or brick walkway that completely reflects each customer's tastes and preferences. With our vast expertise in serving clients in the Greater Chicago Metropolitan Area for over 40 years, 3D Brick Paving Co.'s contractors possess the combined talent and skills to design the most attractive brick patio for you that not only meets your expectations, but surpasses them! Furthermore, if it is a brick driveway you are looking for; we will make sure it is both practical and affordable. And, if you are contemplating having us install that quaint flower-lined brick walkway around the side of your home, 3D Brick Paving Co. can do it. As brick paving specialists, 3D Brick Paving Co. is well-trained and equally well-equipped to deal with all of our Barrington customers' brick paving projects.
Barrington Brick Paving
Barrington, Illinois is found in both Cook and Lake Counties and has a population of more than 10,000 residents. Barrington is regarded as the seventh wealthiest zip code in the United States, and it also has the largest residential historic district in Illinois. Noted for its Victorian, Victorian Gothic, Queen Anne, and other popular late-nineteenth century forms of architecture, Barrington's residents are often searching for ways to improve the quality and desirability of their homes. This is where 3D Brick Paving Co. enters the picture. Barrington families know that we offer them a sensible way to enhance their homes' aesthetically and increase their homes' value with a brick patio, a brick driveway or a brick walkway. Our brick paving installations are also essentially maintenance free and long-lived. They also meet the highest standards of even the most demanding Barrington clients. No matter the size or scale of your brick paving project in Barrington, the highly-skilled contractors at 3D Brick Paving Co. can handle it from start to finish.
Barrington Brick Patios
A brand new brick patio will not only bring you many years of enjoyment, but it will also add to the curb appeal of your home! 3D Brick Paving Co. uses only the finest brick paving materials for its construction projects. That's the foundation of every successful project – quality materials! It's also what keeps our Barrington clients returning to our business. They know they can rely on us using only the finest brick patio pavers, brick driveway pavers and brick walkway pavers for all their projects. 3D Brick Paving Co. realizes the critical significance of the dynamic duo of Customer Satisfaction and Quality Brick Paving! You simply cannot have one without the other, and 3D Brick Paving Co. is proud to have both!Furthermore, our exceptional products and superior workmanship are guaranteed to please even the most persnickety customers. Call 3D Brick Paving Co. today at: (847) 297-7968 to get the friendly service and professional advice you can bank on.
BARRINGTON BRICK PAVING | BARRINGTON BRICK PATIOS | BARRINGTON BRICK DRIVEWAY
[tcm id="1″]