As both a Unilock Authorized Contractor and an ICPI Certified Installer, we can guarantee that all of our installations will meet the highest industry standards.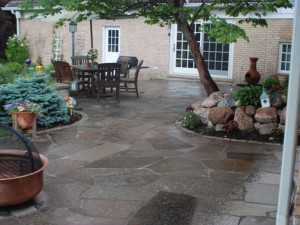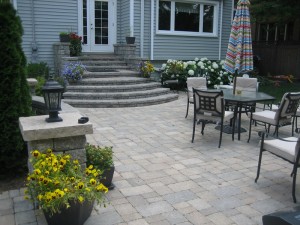 ---
Since 1972, Chicagoland's foremost family-owned and operated brick paving business has been 3D Brick Paving Co. We have emerged as the premier designer and installer of natural stone, brick pavers and retaining wall systems for the residential and commercial market. 3D Brick Paving Co. prides itself on providing the best quality brick paving products and installation that involves our clients' creative participation and style. We endeavor to complete our brick paving projects on time at prices our clients can afford. 3D Brick Paving Co. has a dedicated crew of brick paving professionals who are resolute in providing the best brick patios, brick driveways and brick walkways imaginable. 3D Brick Paving Co. offers all kinds of brick paving services, and we will assist you in deciding the best products for your brick paving project. Clients know they can depend upon 3D Brick Paving Co. to install their brick patio, brick driveway or brick walkway professionally, economically and properly. Our team is recognized as being head and shoulders above the competition, and this is why Winnetka residents select our company over the rivals. In fact, 3D Brick Paving Co. has been helping generations of Winnetka homeowners enhance the appearance of their homes with its brick patios. At 3D Brick Paving Co., our construction crew will design a brick driveway that meets our Winnetka customers' specifications. Further, we will also install the brick walkway for them that they always dreamed of having on their property.
Winnetka Brick Paving
Winnetka, Illinois, is a village in Cook County with nearly 19,000 residents. Consistently, Winnetka has been regarded as "the richest village in Illinois" and rated as one of the top five towns in America. CNN Money ranked Winnetka as having the fourth highest median household income in the country in 2007, and, again, in 2009, CNN Money named Winnetka number 4 on the list of "America's 25 Top-earning Towns" and "One of the Best Places to Live." It is no wonder many of Winnetka's homeowners are interested in improving their homes with 3D Brick Paving Co.'s quality brick paving products. 3D Brick Paving Co. is able to augment your home and increase its value with our remarkable brick paving enhancements. Our distinguished standing in the area for installing state-of-the-art brick paving for countless residences and businesses in Winnetka is widely seen as the reason so many customers return to us for our incredible services. Winnetka clients have been letting us create their masterpieces since 1972. Not only do we strive to maintain our position as the brick paving leader in the industry, but our mission is to provide the finest quality product for our customers.
Winnetka Brick Patios
As one of the clear choices in the industry, 3D Brick Paving Co. is also recognized as a Unilock and Belgard Authorized Dealer. In addition, we have a proud history of being a certified member of ICPI (Interlocking Concrete Pavement Institute), consistently appearing on Angie's List and recognized in the "Complaint Free" category since 1972 with the Better Business Bureau. We provide clients with a lifetime guarantee on most of their products, and a 5-year unconditional guarantee on all of our labor. With the attention to details and craftsmanship, 3D Brick Paving Co. aims to offer the best in customer satisfaction with all of our brick paving construction. If you are contemplating a new brick patio, replacing your old driveway with a new brick driveway or you want us to install that quaint brick walkway throughout your garden, give 3D Brick Paving Co. a call at (847) 297-7966, today.
WINNETKA BRICK PAVING | WINNETKA BRICK PATIOS | WINNETKA BRICK DRIVEWAY
[tcm id="1″]