As both a Unilock Authorized Contractor and an ICPI Certified Installer, we can guarantee that all of our installations will meet the highest industry standards.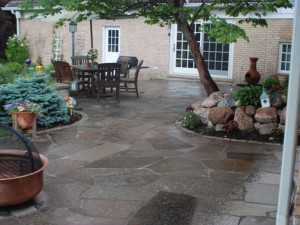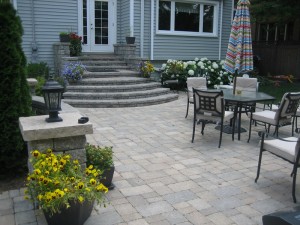 ---
Recognized throughout the Chicagoland area as one of the foremost brick paving companies, 3D Brick Paving is a family owned and operated business serving customers in the region for more than 42 years. We are considered to be one of the leaders in design and installation of natural stone, brick pavers and retaining wall systems for residential and commercial markets. Further, 3D Brick Paving provides an array of home, business and garden services to fulfill all of our customers' brick paving requests. You can always rely upon us to deliver the best products and to have the highest industry standards. In addition, 3D Brick Paving is a Unilock Authorized Contractor and an ICPI (Interlocking Concrete Paving Institute) Certified Installer. We are especially proud of our "Complaint Free" status with the Better Business Bureau that we have had since 1972, the year we started our brick paving business! Naturally, it makes perfect sense that Morton Grove residents would choose 3D Brick Paving over the competition.
Morton Grove Brick Paving
For more than four decades, 3D Brick Paving has been enhancing the properties of countless numbers of Morton Grove's 23,461 homeowners and nearly 3,000 business owners with our brick pavers. Regardless if Morton Grove residents are searching for a new brick patio, brick driveway or brick walkway, we can help. We are known for installing state-of-the-art brick patios, impressive brick driveways and sophisticated brick walkways for our Morton Grove clients. 3D Brick Paving stocks a vast selection of styles, colors, sizes, and textures in brick pavers for our Morton Grove customers'brick patios, brick driveways and brick walkways. Furthermore, Morton Grove homeowners and business owners recognize our brick paving products as an affordable means to enhance the physical appeal of their property as well as improving the value of their property. Also, 3D Brick Paving strives to produce the best quality brick paving products to satisfy our Morton Grove clients' needs.
Morton Grove Brick Patios
As a highly regarded leader in the brick paving industry, 3D Brick Paving is particularly proud of our proficient and dedicated team of professionals that make it their mission to please all of our brick paving customers. The key to our tremendous success in the industry is directly related to our steadfast commitment to all aspects of our work. As one of the major brick paving specialists in the region, 3D Brick Paving's highest priority is customer satisfaction! It is well-known that we take pride in our workmanship – AND IT SHOWS! If you are looking for the highest quality brick pavers and brick paving products for a new brick patio, brick driveway or brick walkway, the only name you really need to know is – 3D Brick Paving! Call us today, at: (847) 297-7966.
MORTON GROVE BRICK PAVING | MORTON GROVE BRICK PAVERS | MORTON GROVE BRICK PATIOS | MORTON GROVE BRICK DRIVEWAY | MORTON GROVE BRICK WALKWAYS
[tcm id="1″]