As both a Unilock Authorized Contractor and an ICPI Certified Installer, we can guarantee that all of our installations will meet the highest industry standards.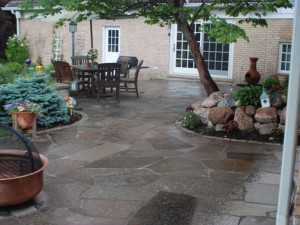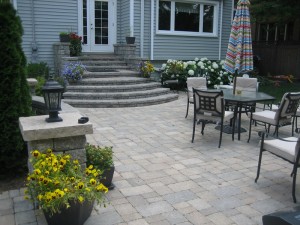 ---
3D Brick Paving Co. is Chicagoland's premier natural stone and brick paving company. We install more brick patios, brick driveways and brick walkways for homeowners throughout the Greater Chicago Metropolitan Area than just about anyone else! What this means to consumers is that they have engaged a rock-solid company with a longstanding history of over 40 years installing high quality brick paving at a fair price. 3D Brick Paving Co. provides the highest quality materials, service, and installations that meet or exceed local building codes. We believe that there are some significant facts our customers should know about 3D Brick Paving Co. which affect the decision to hire us. First and foremost, 3D Brick Paving Co.'s contractors have years of experience working with each other. Brick paving is like any other group activity – the more the team works together; the better the team performs! Obviously, you are only going to want the finest, top-performing team installing your brick patio, brick driveway or brick walkway! You certainly don't want your brick paving project to be the "proving ground" where mistakes occur, quality is questionable and corners are cut! The contractors at 3D Brick Paving Co. are experts at what they do, and they pass the benefits along to the customers. 3D Brick Paving Co. is preferred by its loyal clients in Northbrook. In fact, Northbrook customers regard us as the best in the business!
Northbrook Brick Paving
Northbrook, Illinois is located in Cook County and has a population of almost 33,000 persons. Northbrook is the business hub for professional and business services at the forefront of Chicago's North Shore. With more than 3,000 businesses, Northbrook also has the infrastructure and business support services to help business facilities grow and be successful. As the chief Chicago brick paving business, 3D Brick Paving Co.'s goal is to work closely with its Northbrook clients in determining their best brick paving options. Northbrook residents and businesses regard 3D Brick Paving Co. as the one-stop-shop for their entire brick patio, brick driveway or brick walkway needs. We have a reputation for offering the highest quality brick paving services for the most affordable prices. When you contact 3D Brick Paving Co. for brick patio construction, a new brick walkway around your pool or that utilitarian brick driveway your spouse has always wanted, you get superior workmanship. There is nothing mediocre about what 3D Brick Paving Co. does. That's why we remain the top choice for all of our clients in Northbrook!
Northbrook Brick Patios
3D Brick Paving Co. is recognized by Angie's List and the Better Business Bureau for our outstanding customer satisfaction. We are also authorized contractors for both Unilock and Belgard. Furthermore, 3D Brick Paving Co. is a certified installer of ICPI (Interlocking Concrete Pavement Institute) so we are able to guarantee that all of our brick paving installations will meet only the highest standards of craftsmanship and customer courtesy. 3D Brick Paving Co. also possesses a family-friendly work philosophy. The satisfied customers from Northbrook are well-aware of the excellent work we perform. Our brick patio, brick walkway and brick driveway business is built upon the notion that YOU, the customers, comes first. As a result, 3D Brick Paving Co. cleans up after itself! We immediatelytake care of any and all the debris that accumulates during the brick paving job, so you won't have to! To learn more about our awesome brick patios, brick driveways and brick walkways, give us a call at: (847) 297-7968 today. We want to help!
NORTHBROOK BRICK PAVING | NORTHBROOK BRICK PATIOS | NORTHBROOK BRICK DRIVEWAY
[tcm id="1″]