As both a Unilock Authorized Contractor and an ICPI Certified Installer, we can guarantee that all of our installations will meet the highest industry standards.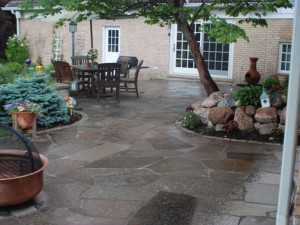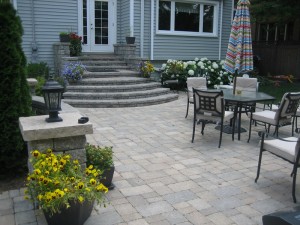 ---
3D Brick Paving Co. is certainly one of the Chicagoland's most reliable and reputable resources for brick paving. If clients are interested in brick driveways, brick patios, or brick walkways, the family-operated and owned company of 3D Brick Paving Co. has the historical past and practical experience to make and set up your brick paving or all natural stone tasks. As a main contender in the brick paving sector found in the Greater Chicago Metropolitan Area, 3D Brick Paving Co. is required in the assembly of retaining wall systems, brick pavers, and natural stone either way for the non commercial and business markets since back in 1972. We are accepted as obtaining the form of interest for our fine detail and determination to craftsmanship that will alter our clients' initiatives into the works of fine craft they anticipated they could be. 3D Brick Paving Co. deals with it all and our appreciated customers will always get terrific happiness and pleasure from a brick paving task that has structural strength and longevity, as well as being visually desirable and almost free of repairs. To offer the highest quality when it comes to goods and installation and bringing it together with our clients' highly accurate tastes and wants is the mission of 3D Brick Paving Co. For that particular reason, each one of our exclusive installations isn't just a reflectivity of 3D Brick Paving Co., but actually is a portrayal of our greatly regarded customers. We would like to guarantee our customers total satisfaction by presenting them a manufacturers' guarantee for a lifetime on the vast majority of our products, and also give each of our clients a 5-year unconditional-guarantee for the labor charges. It's not much of a big surprise that 3D Brick Paving Co. is viewed as the first choice from each of our Buffalo Grove customers.
Buffalo Grove Brick Paving
With a population with approximately 42,000 people, Buffalo Grove, Illinois is a beautiful affluent village based in Cook County. The house owners in Buffalo Grove are often intrigued in making their households and businesses look as attractive as possible. Phoning the industry experts at 3D Brick Paving Co. for services when the time arrives for increasing the outside of their lovely houses, you are able to do so simply by including a personalized new brick driveway, beautiful brick walkway, and brick patio. Our knowledgeable and seasoned team will come up with a combination of attractiveness mixed with high class in each brick paving venture all at inexpensive costs. Acquiring brand-new brick paving is much better for facilitating with the magnificence of our Buffalo Grove clients' exterior living area and this is certainly what they will gladly tell you too. No matter if any individual in Buffalo Grove is thinking about regardless of whether to bring up to date their outmoded driveway with a new superior brick driveway, they can get in touch with the primary improvement crew at 3D Brick Paving Co. to get answers to any of their concerns. Even though you might like to have a brick walkway, 3D Brick Paving Co. will likely be the greatest at the installation of a new one into your latest brick paving area. 3D Brick Paving Co. is extremely pleased to be "Complaint Free" with the BBB, a Certified ICPA (Interlocking Concrete Paving Institute) Installer, and being viewed as a proven contractor for Unilock and Belgard.
Buffalo Grove Brick Patios
Combining all the different factors for completing your venture to an attractive finished project, then you will be thankful and happy that 3D Brick Paving Co. headed your brick paving project. The Buffalo Grove house-owners are very serious about improving their value of their homes at an affordable cost by getting a new beautiful brick driveway, unique styled brick patio, or even a gorgeous brick walkway. These options are one of the most affordable ways to improve your home while making it looking better and get noticed. When thinking about overall quality, it all begins with the supplies that 3D Brick Paving Co. uses and we will provide the finest quality choice of brick paving components found in the entire area. We are not only able to satisfy our Buffalo Grove clients' wants and objectives, but we will go beyond them! It can be overwhelming, when you have been in the market place searching for a new beautiful brick driveway, unique styled brick patio, or even a gorgeous brick walkway, the only name you will probably always remember is 3D Brick Paving Co. In order to find out more information, just give us a call at: (847) 297-7966 as soon as you can so one of our 3D Brick Paving Co.'s professionals can assist you.
BUFFALO GROVE BRICK PAVING | BUFFALO GROVE BRICK PATIOS | BUFFALO GROVE BRICK DRIVEWAY
[tcm id="1″]