As both a Unilock Authorized Contractor and an ICPI Certified Installer, we can guarantee that all of our installations will meet the highest industry standards.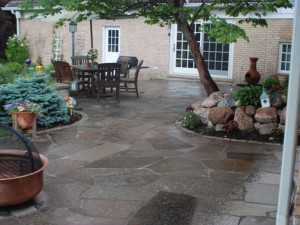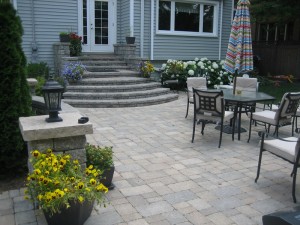 ---
At 3D Brick Paving Co., we realize that top-quality brick paving is important for both appearance and function. We endeavor to please the thousands of customers with our superior finished brick paving project that should last a lifetime! The expert team of brick paving contractors at 3D Brick Paving Co. is professional and eager to satisfy any brick paving request, including brick patios, brick driveways and brick walkways, to name just a few. Because each project brings different challenges, 3D Brick Paving Co. provides a FREE, reliable, on-site estimate of your brick paving needs. We are the Greater Chicago Metropolitan Area's foremost natural stone and brick paving company that is the answer you are looking for! 3D Brick Paving Co. understands how difficult it is to find a company that you can trust completely and fully rely upon with your brick paving projects. However, 3D Brick Paving Co. is different! Founded in 1972, we have been serving the region as the primary designer and installer of natural stone, brick pavers and retaining wall systems for both the residential and commercial markets. Our rates are based upon fair-pricing policies and they signify our long-term goals, commitment to customer service and continuous improvement in the quality of our brick paving services. 3D Brick Paving Co. was built upon a foundation of honesty and fairness, and this is reflected in everything we do. It's no wonder that our faithful customers in Northfield have been coming to see us for more than 40 years about 3D Brick Paving Co.'s brick patios, brick driveways and brick walkways. We are here to serve our Northfield clients and ensure they get exactly what they need.
Northfield Brick Paving
Northfield, Illinois is an affluent village in Cook County with about 5,389 residents. Northfield residents like to have nice things, and they like their homes to look nice. That's why they bring their needs to 3D Brick Paving Co. because we are well known for satisfying our customers' needs for brick patios, brick walkways and brick driveways. They are well aware that the brick paving contractors at 3D Brick Paving Co. are authorized contractors for Unilock and Belgard. Besides that, 3D Brick Paving Co. is a certified installer of ICPI (Interlocking Concrete Paving Institute). Lately, we have been contacted by Northfield customers about installing state-of-the-art brick patios for them in their backyard. Other clients have shown an interest in having a new brick driveway installed. Further, we have also been contacted by Northfield residents who like the idea of tying it all together with one of our brick walkways. Whatever kind of brick paving project they want, 3D Brick Paving Co. can help. We have the background and experience to install your brick paving expertly, economically and as it should be. When it comes to 3D Brick Paving Co.'s construction, our construction team possesses the talent and skill to handle your Northfield brick paving project!
Northfield Brick Patios
3D Brick Paving Co. stands behind all of its work! Installing a secluded brick patio retreat, a new practical and fully functional brick driveway or a stylish brick walkway has never been simpler. We are able to deal with all of your brick paving needs. The difference between 3D Brick Paving Co. and the competition is clear! Regardless if you want a new patio, a brick driveway replacement or a brick walkway to connect to your patio, we have you covered! This is because the professionals at 3D Brick Paving Co. believe the first step to doing things right, is doing them RIGHT away! Our remarkable crew is well-known for never cutting any corners when we are installing your brick paving project. For that permanent and maintenance free brick paving construction that you have been wanting, 3D Brick Paving Co. will make sure we meet all of your requirements and experience the height of excellence. To discover more about all of our brick paving capabilities, call us at: (847)297-7968, today.
NORTHFIELD BRICK PAVING | NORTHFIELD BRICK PATIOS | NORTHFIELD BRICK DRIVEWAY
[tcm id="1″]