As both a Unilock Authorized Contractor and an ICPI Certified Installer, we can guarantee that all of our installations will meet the highest industry standards.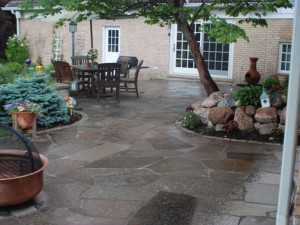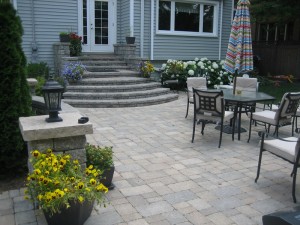 ---
In the area of Chicago, 3D Brick Paving Co. is viewed as to be certainly one of the most reliable and reputable brick paving resources. The family-operated and owned company at 3D Brick Paving Co. has the historical past and practical experience to make and set up your brick paving or all natural stone regardless if interested in brick driveways, distinctive brick patios, or fascinating brick walkways. 3D Brick Paving Co. situated in the Greater Chicago Metropolitan Area and is known to be a primary contender in the brick paving market since 1972 when installing retaining wall systems, natural stone, and brick pavers equally for the household and business oriented markets. Thanks to when it comes to putting our clients' initiatives into the works of fine craft they anticipated to have, we have been accepted as acquiring the type of emphasis for our devotion and details to quality work. Our highly valued customers proceed to discover a wonderful delight and satisfaction from a brick paving undertaking that has structural toughness and ethics, coupled with being creatively eye-catching and pretty much hassle and repair free because 3D Brick Paving Co. is able to look after it all. 3D Brick Paving Co.'s quest is to deliver the very best quality installment and products that combines with our clients' certain personal preferences and demands. Since each of our different installations will not be only a reflectivity of 3D Brick Paving Co., but is unquestionably a representation of our clients too. We will keep on guaranteeing our clients the most in their full customer fulfillment. Therefore, we will make sure we give you a manufacturers' guarantee on a good amount of products that will surely last a life-time and give an unconditional 5-year labor assurance guarantee. You will see how completely logical it is for 3D Brick Paving Co. to be the primary choice by all Park Ridge clients.
Park Ridge Brick Paving
Park Ridge, Illinois is an affluent suburb in Cook County with a population just over 37,000 people. It isn't too shocking that the residents in Park Ridge are very interested in maximizing their homes and businesses' elegance. When it is time, they will often contact 3D Brick Paving Co.'s industry experts for assistance when it comes to installing a refreshing new brick driveway, lovely brick patio, or just a brick walkway. At an affordable cost, our experienced staff is in the position to combine sophistication and luxury into all of its brick paving endeavors! Our clients in Park Ridge do know that by adding brick paving, it is a smart way to add to their out-of-doors living space. Even if families in Park Ridge are interested in replacing their out-of-date driveways with a brick driveway that is state-of-the-art, they can get in touch with the all-star construction team over at 3D Brick Paving Co. Even if you want a brick walkway, 3D Brick Paving Co. will be able to add it into their pre-existing brick paving. 3D Brick Paving Co. is a Certified ICPA (Interlocking Concrete Paving Institute) Installer, acknowledged as an official contractor for both Unilock and Belgard, and best of all we have a "Complaint Free" rating from the BBB.
Park Ridge Brick Patios
When you've gotten 3D Brick Paving Co. handling your brick paving undertaking, you will almost certainly be in the situation to make use of us putting collectively each one of the different things of your task by combining with one another to get the best ultimate result. The residence owners in Park Ridge are genuinely serious about bettering the value of their homes. By simply creating a refreshing new brick driveway, lovely brick patio, or just a brick walkway, you will find all of them are great choices and the most affordable options for any homeowner. When visualizing about all round quality, everything starts off with the materials that is utilized and 3D Brick Paving Co. is competent of supplying the best possible choices of brick paving parts when compared to others in the region. We are not merely equipped of gratifying our Park Ridge customers' total goals; we will without having a doubt fulfill or exceed them! So, if you have been browsing all over the place for a refreshing new brick driveway, lovely brick patio or even just a brick walkway, you will only find needing to know of the very best and that simply happens to be 3D Brick Paving Co. It's the time you determine for yourself by providing us a fast call at (847) 297-7966 and discuss with amongst one of our 3D Brick Paving Co.'s area experts?
PARK RIDGE BRICK PAVING | PARK RIDGE BRICK PATIOS | PARK RIDGE BRICK DRIVEWAY
[tcm id="1″]