As both a Unilock Authorized Contractor and an ICPI Certified Installer, we can guarantee that all of our installations will meet the highest industry standards.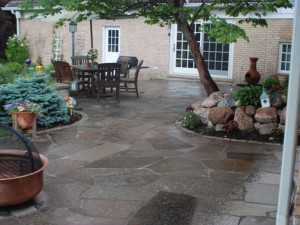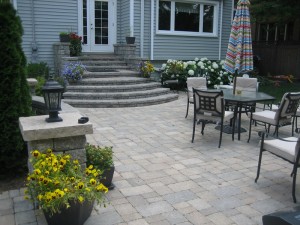 ---
It's nice to know that you can depend upon 3D Brick Paving's design gallery to assist you in dreaming up your perfect brick paving project and then transform the concept into a reality for you! No wonder we are identified as one of the leading brick paving companies serving customers throughout the Greater Chicago Metropolitan Area. 3D Brick Paving is a popular family owned and operated company in the brick paving industry. Besides being a leader in design and installation of natural stone, brick pavers and retaining wall systems for residential and commercial markets, 3D Brick Paving is much-admired for delivering a broad selection of home, business and garden products to meet all of our customers' needs. Customers understand that they can rely on us to embrace only the highest standards. 3D Brick Paving is also known as both a Unilock Authorized Contractor and an ICPI (Interlocking Concrete Paving Institute) Certified Installer. Furthermore, we have the distinction of having a "Complaint Free" status from the Better Business Bureau for over 42 years. Consequently, it makes perfect sense that Schaumburg residents consistently choose 3D Brick Paving over their rivals in the brick paving business!
Schaumburg Brick Paving
3D Brick Paving has been improving both the offices and homes of countless numbers of Schaumburg's 75,430 residents with our brick pavers. No matter if Schaumburg customers are in the market for a brick patio, brick driveway or brick walkway, 3D Brick Paving can help them! When Schaumburg customers permit us to use our talents and expertise to assist them in designing their brick patios, brick driveways or brick walkways projects, they will experience our unmatched dedication to detail and workmanship. Additionally, we will convert your brick paving project into a work-of-art, boosting its structural reliability and artistic beauty for many years to come. Regardless, if you want new brick paving for your Schaumburg residence or for your Schaumburg business, 3D Brick Paving should be your ultimate destination. We have an imposing choice of styles, colors, sizes, and textures in brick pavers for our Schaumburg clients. Moreover, Schaumburg homeowners and business owners are well aware that our brick pavers are the most affordably-priced products that will transform their property into the appealing and unique, tailor-made hardscape addition they deserve.
Schaumburg Brick Patios
3D Brick Paving is exceptionally thrilled to be celebrated as one of the most extraordinary brick paving companies in the business. Between our talented and proficient employees who are wholly dedicated to pleasing our brick paving customers and our outstanding, top-notch brick paving products, it no surprise that 3D Brick Paving continues to preserve its position as one of the most popular brick paving companies in Chicagoland. If you want the finest quality products, exceptional workmanship and customer satisfaction, you will want to visit the qualified team at 3D Brick Paving. When you come to our offices, you will get the best and most professional treatment and courtesy you are entitled to receive. We are recognized as being above and beyond our rivals in the brick paving industry. To discover how 3D Brick Paving can transform your dream brick patio, brick driveway or brick walkway into a reality, call us, today, at: (847) 297-7966.
SCHAUMBURG BRICK PAVING | SCHAUMBURG BRICK PAVERS | SCHAUMBURG BRICK PATIOS | SCHAUMBURG BRICK DRIVEWAY | SCHAUMBURG BRICK WALKWAYS'
[tcm id="1″]