As both a Unilock Authorized Contractor and an ICPI Certified Installer, we can guarantee that all of our installations will meet the highest industry standards.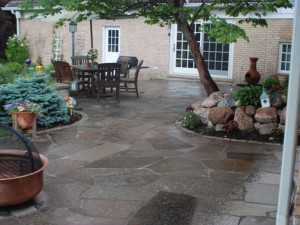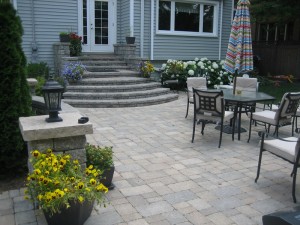 ---
In the Chicagoland area, 3D Brick Paving Co. is regarded as one of the most trustworthy and dependable brick paving options. 3D Brick Paving Co. is a family owned and operated company with a history and knowledge to custom-design and set up your all natural stone or brick paving when wanting a brick driveway, an exceptional brick walkway, or a charming brick patio. 3D Brick Paving Co. is positioned in the Greater Chicago Metropolitan Area and is highly regarded as a top competitor since 1972 especially when having to do with brick paving and putting together natural stone, various retaining wall systems, and brick pavers for professional and domestic markets. Due to when it comes to putting our customers' projects into the works of craft they want to have, we have been known for getting the variety of awareness for our superb attention to detail and commitment to design. Our appreciated customers will always get the happiness and pleasure from a brick paving task that has structural longevity and a lot of strength, as well as being visually desirable and almost free of repairs and inconveniences because 3D Brick Paving Co. manages to deal with it all. 3D Brick Paving Co.'s stands by having an ultimate mission to offer the perfect quality of installation and products that will fuse with our clients' special tastes and certain specifications. It is mainly because each and every one of our diverse installations isn't really a reflection of 3D Brick Paving Co., but it really is a reflection of our clients. Because of this, we really want to make certain that each of our appreciated customers is completely satisfied by the time we are finished. Consequently, we will give you a manufacturers' lifetime-guarantee on a huge variety of our products and also give you an unconditional guarantee for 5-years on the labor. Not very strange to hear that 3D Brick Paving Co. is choice most preferred by clients located in Palatine.
Palatine Brick Paving
Palatine, Illinois is a village in Cook County with a population approximately 65,000 individuals. It isn't too stunning that the residents in Palatine are very curious about making the most of their residences and businesses' attractiveness. When the time comes, they will most likely contact 3D Brick Paving Co.'s industry specialists for help when it comes to installing their fresh new brick driveway, gorgeous brick patio, or even a brick walkway. At an inexpensive price, our skilled team is in the place to blend complexity and luxury into each of its brick paving undertakings! Our clients in Palatine do know that by including brick paving, it is a smarter way to amplify their out-of-doors livable space. Whether or not individuals located in Palatine are curious about updating their out dated driveways with a new brick driveway that is cutting edge, they can get in contact with the leading development team over at 3D Brick Paving Co. Even though you want a brick walkway, 3D Brick Paving Co. will be capable of putting it into the existing brick paving. 3D Brick Paving Co. is a proud Certified ICPA (Interlocking Concrete Paving Institute) Installer, recognized as an established contractor for both Unilock and Belgard, and what's even better have a "Complaint Free" rating from the BBB.
Palatine Brick Patios
When you've got 3D Brick Paving Co. leading your brick paving endeavor, you will likely be in the position to rely on us to put together all of the various elements of your project by incorporating with each other to end up with a great final result. The property owners in Palatine are really serious about improving the worth of their houses. Just by having a fresh new brick driveway, gorgeous brick patio, or even a brick walkway, you will find happen to be good methods that are affordable for any homeowner. When imagining about overall quality, it all begins with the supplies that is used and 3D Brick Paving Co. is capable of providing the very best alternatives of brick paving pieces compared to others in the region. We are not just capable of satisfying our Palatine customers' overall goals; we will without a doubt meet or exceed them! So, if you have been searching all around for a fresh new brick driveway, gorgeous brick patio or even a brick walkway, you only find you will only have to know the very best and that just happens to be 3D Brick Paving Co. Isn't it time you figure out for yourself by giving us a quick call at (847) 297-7966 and speak with one of our 3D Brick Paving Co.'s field specialists?
PALATINE BRICK PAVING | PALATINE BRICK PATIOS | PALATINE BRICK DRIVEWAY
[tcm id="1″]