As both a Unilock Authorized Contractor and an ICPI Certified Installer, we can guarantee that all of our installations will meet the highest industry standards.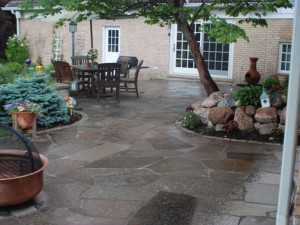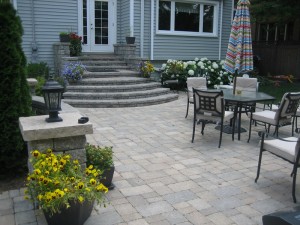 ---
3D Brick Paving has been using their background and experience for more than four decades to help clients design their natural stone or brick paving project. We have an unwavering commitment to detail and craftsmanship that is guaranteed to turn our Chicagoland clients' projects into a showcase, optimizing both the structural integrity as well as the aesthetic beauty of the brick paving project for many years to come. As one of the foremost brick paving companies serving customers throughout the Greater Chicago Metropolitan Area, 3D Brick Paving is the "go-to" brick paving company in the region. Besides being a leader in design and installation of natural stone, brick pavers and retaining wall systems for residential and commercial markets, 3D Brick Paving is respected for delivering a wide array of home, business and garden products to meet all of their customers' needs. Furthermore, our customers are well-aware that they can always depend upon us to embrace only the highest standards. 3D Brick Paving is also a certified installer for the ICPI (Interlocking Concrete Paving Institute) and an authorized contractor for Unilock. Moreover, we have had a "Complaint Free" rating from the Better Business Bureau for more than 42 years. As a result, it is understandable that Niles residents would prefer 3D Brick Paving over their competitors in the brick paving business!
Niles Brick Paving
3D Brick Paving has been augmenting homes and offices for many of Niles's 23,461 residents and nearly 4,000 businesses with our brick pavers since 1972. Regardless if Niles customers are looking for a brick patio, brick driveway or brick walkway, 3D Brick Paving can help! Whenever we use our talents and expertise to assist Niles clients in designing their brick patios, brick driveways or brick walkways projects, they will be treated to our unparalleled dedication to detail and workmanship. Additionally, we will transform their brick paving project into a masterpiece, bolstering its structural stability for many years to come. Whether you want new brick paving for your Niles residence or for your Niles business, 3D Brick Paving should be your definitive choice. We have an impressive selection of styles, colors, sizes, and textures in brick pavers for our Niles customers. Niles homeowners and business owners also understand that our brick pavers are the most affordably-priced products on the market that will transform their property into the attractive and durable hardscape addition they desire.
Niles Brick Patios
3D Brick Paving is proud to be recognized as one of the most outstanding and reputable brick paving companies in the industry. Together with our proficient and capable employees who are totally devoted to pleasing our brick paving customers and our remarkable, top-of-the-line brick paving products, 3D Brick Paving persists in maintaining its standing as one of the most respected brick paving companies in the Midwest. If you want the highest quality products, exceptional workmanship and complete customer satisfaction, you will want to go with the qualified professionals at 3D Brick Paving. We are recognized as being head and shoulders above our rivals in the brick paving business. To learn more about how 3D Brick Paving can transform your dream brick patio, brick driveway or brick walkway into a reality, call us, today, at: (847) 297-7966.
NILES BRICK PAVING | NILES BRICK PAVERS | NILES BRICK PATIOS | NILES BRICK DRIVEWAY | NILES BRICK WALKWAYS
[tcm id="1″]