As both a Unilock Authorized Contractor and an ICPI Certified Installer, we can guarantee that all of our installations will meet the highest industry standards.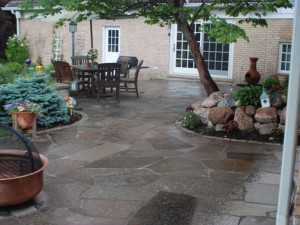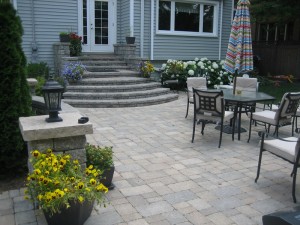 ---
3D Brick Paving Co. is amongst Chicagoland's most trusted and efficient solutions for brick paving. Regardless of whether clients are seeking for brick walkways, brick patios, or brick driveways, the family operated and managed company of 3D Brick Paving Co. has the experience and background to custom-make and put in your brick paving or all-natural job. As a top contender in the brick paving field located in the Greater Chicago Metropolitan Area, 3D Brick Paving Co. carries on to be engaged in the installment of brick pavers, retaining wall systems, and natural stone for the business oriented and residential markets back since 1972. We are acknowledged for having the sort of consideration for our fantastic detail and perseverance to artistry that will enhance our clienteles' plans into the works of fine art they wished they can be. 3D Brick Paving Co. handles it all, and our greatly regarded customers will still uncover fantastic joy and excitement from a brick paving venture that has design sincerity and resilience, not forgetting being pleasantly satisfying and nearly repair-free. The goal of 3D Brick Paving Co. is to offer the best quality of valued products and installation that combines our clients' prerequisites and their distinct choices. 3D Brick Paving Co. prefers to reassure our customers the highest amount of total satisfaction so that each one of our distinct installations is not only just an expression but also an expression of our clientele too. You won't find any surprise when it comes to 3D Brick Paving Co. being the 1st option for each of our Elmhurst clients. You will be glad to know that we provide a manufacturers' life-long guarantee on most of our products and offer a 5-year unconditional guarantee for the labor charge.
Elmhurst Brick Paving
Elmhurst, Illinois is a city found in DuPage County and Cook County with a population of over 44,000 residents. Not too surprisingly, Elmhurst residents are generally willing to boost the attractiveness of their households and businesses, and they usually look for the suggestions of 3D Brick Paving Co.'s industry experts to put in their new outstanding brick driveway, fantastic styled brick patio, or even a magnificent brick walkway. Our remarkably skilled team is able to include complexity and style into each one of its brick paving projects and all for an inexpensive cost! Elmhurst clients do know that brick paving is a wonderful way to increase their outdoor living area. Furthermore, if Elmhurst family members are curious about upgrading their outdated driveway with a cutting edge brick driveway, they will get connected with 3D Brick Paving Co.'s top-rated construction group. If it is a brick walkway they want to have, 3D Brick Paving Co. will include it into their present brick paving. 3D Brick Paving Co. has a "Complaint Free" rating from the BBB; all of us are a Certified ICPA (Interlocking Concrete Paving Institute) Installer and acknowledged as a certified contractor for each, Unilock and Belgard.
Elmhurst Brick Patios
Using all of the different features for improving off your task to an attention-grabbing executed job, after which you are going to be ecstatic and pleased that 3D Brick Paving Co. managed your brick paving task. The Elmhurst household-owners are very distinct about elevating the price of their residences at a very genuinely priced value just by attaining a new outstanding brick driveway, fantastic styled brick patio, or even a magnificent brick walkway. These options are among the most economical methods for fortifying your home while assisting it to look significantly better and get more regarded. When taking into factor about superior quality, it all unfolds with the details that 3D Brick Paving Co. works by using. We will develop the most significant quality and variety of brick paving elements that are not as easily found in the area. We are not only equipped of matching our Elmhurst clients' wishes and goals, but we may perfectly go over and above them! It could be frustrating, when you are at present in the latest market browsing around for a new outstanding brick driveway, fantastic styled brick patio, or even a magnificent brick walkway, the only brand name you will pretty much always take into account is 3D Brick Paving Co. So that you can find out more details and specifics, just contact us at: (847) 297-7966 the minute you can so one of our 3D Brick Paving Co.'s business authorities may help you.
ELMHURST BRICK PAVING | ELMHURST BRICK PATIOS | ELMHURST BRICK DRIVEWAY
[tcm id="1″]