As both a Unilock Authorized Contractor and an ICPI Certified Installer, we can guarantee that all of our installations will meet the highest industry standards.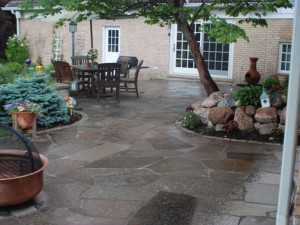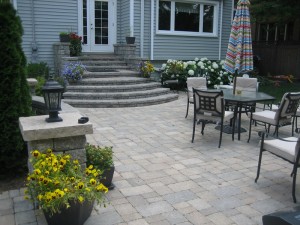 ---
If you don't know brick paving; you are definitely going to want to get to know your brick paving contractor! 3D Brick Paving Co. specializes in brick patios, brick driveways and brick walkways at the most competitive pricing available. Regardless if our customers have their own plans or if they are looking for 3D Brick Paving Co.'s advice, rest assured, everything will be done to our customers' satisfaction. 3D Brick Paving Co. is a Chicagoland brick paving business that has been operating for over 40 years. Our professional brick paving contractors are well-versed in all facets of brick paving, have been in the industry for many years, and have many years of combined experience. 3D Brick Paving Co. has some of the best brick paving contractors in the business. They take pride in their work and it shows. 3D Brick Paving Co. has the know-how on workmanship and product installation. Our brick paving work is the finest money can buy, so if you are looking to make an investment in your home and property by investing in a brick patio, a brick driveway or a brick walkway, we are the ones you want to see. You can rely upon 3D Brick Paving Co. to help you select the best products for your brick patio, brick driveway or brick walkway for your Kenilworth home and your family's budget.
Kenilworth Brick Paving
Kenilworth, Illinois is cited as the wealthiest and the most exclusive Midwestern community. In fact, Forbes.com rated Kenilworth as the second most affluent neighborhood in the United States, calling it "the most exclusive neighborhood in the Midwest." Kenilworth has a population approaching 3,000 residents. With the median household income of nearly $300,000 annually, and a median home value of over $1 million, Kenilworth residents are always looking for ways to increase the worth of their homes, and this is when they get in touch with the experts at 3D Brick Paving Co. Many members of the Kenilworth community are interested in having us install brick patios for a great outdoor living space. Some Kenilworth homeowners want us to help them with installing a new brick driveway that will complement the front of their home. They may also wish to have 3D Brick Paving Co. tear out their old sidewalk and install a new brick walkway to tie in with their driveway and patio. It is not surprising that Kenilworth customers want our team to do it because we have the brick paving solutions they want and we can provide them with the best brick paving services and products possible.
Kenilworth Brick Patios
3D Brick Paving Co. strivesto earn its customers' trust and brick paving business with its no nonsense and no pressure approach. We endeavor to prove that we really are better than the competition. 3D Brick Paving Co. provides honest, straightforward pricing, with no add-ons and no stressful sales pitches. We promise that our customers will get our best price, every time. The manufacturer provides them with a lifetime guarantee on most brick paving products, and 3D Brick Paving Co. offers them a 5-year unconditional guarantee on labor. 3D Brick Paving Co. specializes in performing the finest brick paving projects at some of the most competitive pricing available. Whether you have your own specifications or you want us to advise you, we assure you that everything will be done to your satisfaction. To learn more about what we can do for you and your brick paving project, call 3D Brick Paving Co., today at (847) 297-7966.
KENILWORTH BRICK PAVING | KENILWORTH BRICK PATIOS | KENILWORTH BRICK DRIVEWAY
[tcm id="1″]