As both a Unilock Authorized Contractor and an ICPI Certified Installer, we can guarantee that all of our installations will meet the highest industry standards.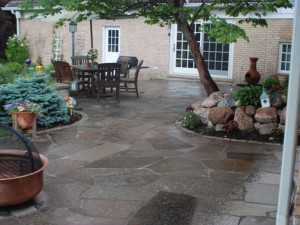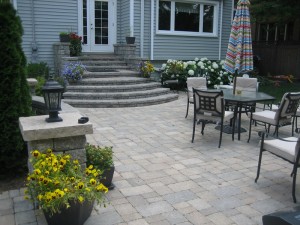 ---
3D Brick Paving Co. has been serving the Chicagoland region for more than four decades as the preeminent natural stone and brick paving company. We are recognized as the foremost designer and installer of natural stone, brick pavers and retaining wall systems for both the residential and commercial markets. 3D Brick Paving Co. is well known for having the background and experience to assist its customers construct the brick patio, brick driveway or brick walkway for their residences. We possess the ability to turn clients' projects into exceptional specimens of brick paving craftsmanship that have the structural integrity and aesthetic beauty customers prefer. With our past serving Chicagoland and the surrounding suburbs for over 40 years, 3D Brick Paving Co. appreciates sustained success as the first choice of discerning customers in the region. Our accomplished brick paving contractors make certain that all of our installations are lasting and free from constant upkeep. 3D Brick Paving Co. is able to promise that its brick paving installations meet the highest specifications in the industry. 3D Brick Paving Co.'s staff is competent and renowned for paying close attention to all aspects of each project, and this signifies the high level of craftsmanship of each brick paving project we complete. 3D Brick Paving Co. considers its commitment to our Glencoe customers as being the source of our continued success in the business.
Glencoe Brick Paving
The affluent village of Glencoe, Illinois has a population of more than 8,000 residents and it is located on the west side of Lake Michigan in DuPage County. In 2006, Money Magazine named Glencoe as the 6th highest "Top Earning Town in the Country" and rated it as the "66th Richest Zip Code" in the country. Furthermore, in 2007, Forbes named Glencoe the "9th Richest Neighborhood" and Business Week recognized it as the "16th Wealthiest Town in America." Numerous Glencoe families have decided to update their backyard retreats by having 3D Brick Paving Co. install an impressive brick patio for them. Oftentimes Glencoe residents also are interested in improving the entrance to their home by having us replace their tired, old driveway with a brand new brick driveway. Also, we have replaced crumbling concrete walkways with our attractive brick walkways. Regardless of the size of the brick paving project, 3D Brick Paving Co. is capable of handling it. Our highly-skilled contractors are well-versed in all of the techniques to transform your patio, driveway or walkway into stunning additions to your Glencoe residence.
Glencoe Brick Patios
We know that quality begins with the materials we use! Whatever products are used – these materials affect the end results. This is why clients consistently choose 3D Brick Paving Co. over the competition, because we use only the finest materials and products in the industry. When clients work with 3D Brick Paving Co., they immediately recognize that not only do we select the highest quality materials for our brick paving, but the quality extends throughout the entire project and construction performed. So, whenever you are considering having that secluded brick patio in the backyard constructed, or your asphalt driveway transformed into a brick driveway or a brick walkway extended into your garden, contact the experts at 3D Brick Paving Co. We will transform your outdoor space into a full-service backyard retreat that you will be able to enjoy year after year. For a free estimate on your brick paving project, call 3D Brick Paving Co. at: (847)297-7968.
GLENCOE BRICK PAVING | GLENCOE BRICK PATIOS | GLENCOE BRICK DRIVEWAY
[tcm id="1″]