Pavers are a great way to enhance your outdoor living area. With such a range of styles, colors, sizes, and textures, pavers have become the most popular method among homeowners to add a touch of elegance and value to their home. Unfortunately, time, wear, and elements will begin to take its toll. However, the key factor in maintaining that clean, just installed look and prevent any uncontrollable wearing is PROTECTION. Even the most creative paver installations will last so long before they will need to be cleaned and sealed. Our process is very thorough and professional. At the time of consultation, we will first address and give recommendations on any repair work that might be necessary, such as sunken or loose pavers, low spots where water can stand causing damage to pavers and sub-base. If desired, the repair work will be the first step. The next step is high pressure power washing to remove dirt and stains off pavers and debris from joints. Proper approved cleaners will be used to clean various types of stains such as: tar, oils, grease, tree sap etc. In some cases, stains cannot be removed due to its nature. In this situation, the pavers may have to be replaced with new. After all of the pavers have fully dried a new layer of jointing sand will then be swept back into joints to achieve proper lock-up. The application of sealer is the final step. With the many different types of sealers available, we will explain how each sealer performs and the different look it will have on the pavers. With over 30 years experience in the cleaning and sealing industry, our superior products, trained staff, equipment, and customer service, we will help you protect your investment for many years to come.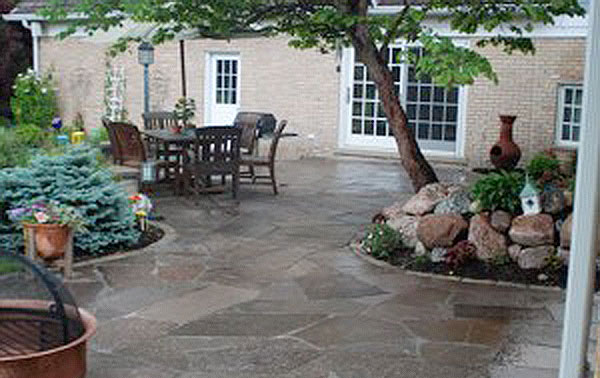 Benefits of Sealing
Maintain strength of surface and stability so pavers do not become loose and/or shift
Protect from UV and rain damage which can wear away color and begin to expose aggregate
Prevent stain penetration
Helps prevent weed growth, mold, mildew, and algae
Helps prevent damage caused by insects
Makes surface easier to clean
Will make installation look like new again
Our recommendation is for projects any size residential or commercial. So if you have pavers, stone, or any other kind of hardscapes that needs restoration and protection, please contact us. We will be glad to assist you with professional knowledge and competitive prices.