As both a Unilock Authorized Contractor and an ICPI Certified Installer, we can guarantee that all of our installations will meet the highest industry standards.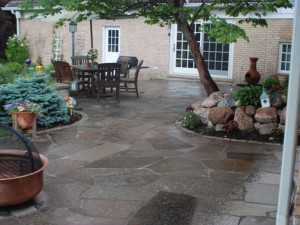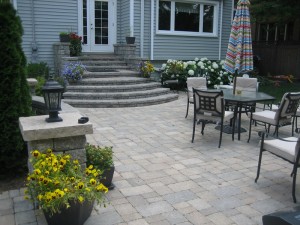 ---
3D Brick Paving Co. is the Greater Chicago Metropolitan Area's leading natural stone and brick paving company. Founded in 1972, 3D Brick Paving Co. has been serving the region as the principal designer and installer of natural stone, brick pavers and retaining wall systems for the residential and commercial markets. We have both the background and experience to help our customers create the brick patio, brick driveway or brick walkway they have always wanted. 3D Brick Paving Co. is acknowledged as having the ability to craft clients' projects and turn them into outstanding examples of brick paving workmanship that have the kind of structural integrity and aesthetic beauty that our customers desire. With our proud history of serving Chicagoland and the surrounding suburbs for more than four decades, 3D Brick Paving Co. has enjoyed continued success in its dedication to individual details and customer satisfaction. Furthermore, our highly-skilled brick paving contractors ensure that all of our installations are permanent and maintenance free. Besides that, 3D Brick Paving Co. is able to guarantee that all of its brick paving installations meet only the highest standards. 3D Brick Paving Co.'s staff is proficient in paying attention to all details, and this reflects upon the craftsmanship of each brick paving project we complete. 3D Brick Paving Co. takes pride in its work – and it is obvious! We believe our commitment to our Lake Forest customers is undoubtedly one of the most significant contributors to our success and the satisfaction of the Lake Forest clients we serve.
Lake Forest Brick Paving
Lake Forest, Illinois has about 24,000 residents, is located in Lake County and is part of the acclaimed "North Shore" region of the Chicago Metropolitan Area. Lake Forest's residents enjoy a high standard of living. The majority of Lake Forest's homeowners take very good care of their residences, and when they are looking for building brick patios, brick driveways or brick walkways, they contact the brick paving experts at 3D Brick Paving Co. Our company is an authorized Unilock and Belgard contractor, in addition to being a certified installer of ICPI (Interlocking Concrete Paving Institute). Many Lake Forest homeowners have contacted us about helping them create a backyard oasis by installing a brick patio for them. 3D Brick Paving Co. installs all sizes of brick patios – large and small – residential and commercial. We have the capability to install your brick paving professionally, economically and properly. This is the reason we are the brick paving company of choice for our Lake Forest customers. When it comes to 3D Brick Paving Co.'s construction, our handpicked employees possess the technical expertise and attention to detail necessary in this business, and, in our opinion they are an All-Star team!
Lake Forest Brick Patios
With 3D Brick Paving Co., installing a backyard brick patio retreat has never been easier. We have the talent and know-how to take care of all your brick patio needs. In addition, it is not uncommon for our customers to contact us about future brick paving projects once they have experienced the excellence that only 3D Brick Paving Co. can provide. They often decide they want a brick driveway to complement their patio design, and they reach out to 3D Brick Paving Co. again for our remarkable services. Further, a brick driveway may even lead to asking 3D Brick Paving Co. to install a brick walkway leading from the driveway to the patio. Whatever the brick paving project, 3D Brick Paving Co. is the only name you need to know! When you expect the finest quality and service, you will be pleased to learn that 3D Brick Paving Co. delivers even more! To get that free estimate you need before starting out on your brick paving project, give 3D Brick Paving Co. a call today at: (847)297-7968.
LAKE FOREST BRICK PAVING | LAKE FOREST BRICK PATIOS | LAKE FOREST BRICK DRIVEWAY
[tcm id="1″]