As both a Unilock Authorized Contractor and an ICPI Certified Installer, we can guarantee that all of our installations will meet the highest industry standards.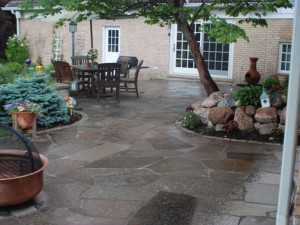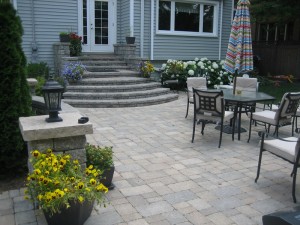 ---
Since 1972, 3D Brick Paving has been acknowledged as one of the leading brick paving companies serving customers throughout the Greater Chicago Metropolitan Area. Our family owned and operated business has emerged as one of the best in the brick paving industry for natural stone, brick pavers and retaining wall systems. We are well-known for installing brick paving products for both the residential and commercial markets. 3D Brick Paving also delivers a variety of home, business and garden services to its customers. Whenever, clients hire our designers to create a masterpiece for them, they can count on receiving the highest quality products and workmanship the brick paving industry has to offer. Also, 3D Brick Paving is recognized as both an authorized contractor of Unilock and a certified installer of ICPI (Interlocking Concrete Paving Institute). Moreover, since we first opened our doors 42 years ago, we have consistently received the "Complaint Free" rating from the Better Business Bureau. These are just a few of the many reasons Prospect Heights residents prefer 3D Brick Paving over the competition.
Prospect Heights Brick Paving
3D Brick Paving has been improving the outdoor hardscapes for many of the 16,367 residents and 1,216 businesses in Prospect Heights for over four decades. Our Prospect Heights customers know that when they are in the market for the greatest selection of styles, colors, sizes, and textures in brick pavers for their brick patios, brick driveways and brick walkways, 3D Brick Paving should be their destination. Our brick paving products are recognized as being the preferred choice of both Prospect Heights homeowners and business owners. Our brick patios, brick walkways and brick driveways are known to be some of the best and quickest means of augmenting the value and appeal of Prospect Heights properties. 3D Brick Paving's objective is to provide the finest brick paving products and the most affordable installation to Prospect Heights clients.
Prospect Heights Brick Patios
3D Brick Paving has an unblemished reputation for its installation of brick patios, brick driveways and brick walkways. Furthermore, our incomparable and unsurpassed team is trained to attend to all of the details of our customers' brick paving projects. It is well-known that we take a great deal of pride in all of our work… AND IT SHOWS! 3D Brick Paving's ongoing success is directly linked to our unwavering commitment to specific details and customer service. As one of Chicagoland's brick paving specialists, 3D Brick Paving's primary focus has always been – customer satisfaction! When you are searching for the best brick pavers for your brick patios, brick driveway or brick walkways, the only name you need to know is – 3D Brick Paving! Call us at: (847) 297-7966, today.
PROSPECT HEIGHTS BRICK PAVING | PROSPECT HEIGHTS BRICK PAVERS | PROSPECT HEIGHTS BRICK PATIOS | PROSPECT HEIGHTS BRICK DRIVEWAY | PROSPECT HEIGHTS BRICK WALKWAYS
[tcm id="1″]