As both a Unilock Authorized Contractor and an ICPI Certified Installer, we can guarantee that all of our installations will meet the highest industry standards.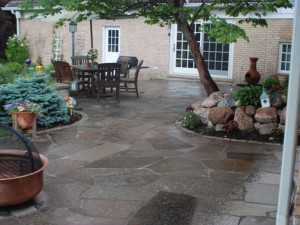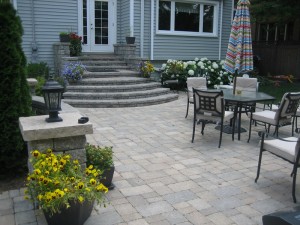 ---
In the Chicago area, 3D Brick Paving Co. is considered being one of the most reliable and trusted brick paving sources. The family owned and managed company at 3D Brick Paving Co. has the proven track record and practical knowledge to style and put in your brick paving or natural stone no matter if looking for unique brick patios, captivating brick walkways, or brick driveways. 3D Brick Paving Co. of the Greater Chicago Metropolitan Area and is considered to be a major contender in the brick paving marketplace since 1972 especially when it comes to setting up brick pavers, natural stone, and retaining wall systems both for the commercial and household markets. As a consequence of when it comes to our clients' ideas into the works of fantastic art they envisioned having, we are regarded as obtaining the style of focus for our details and love for fine workmanship. Our valued customers will get excellent pleasure and satisfaction while continuing a brick paving challenge that has architectural sturdiness and honesty, along with being superbly attractive and nearly very easy to retain because 3D Brick Paving Co. is able to manage to do it all. 3D Brick Paving Co.'s quest is to deliver the very best quality installment and products that combines with our clients' certain personal preferences and demands. Since each of our different installations will not be only a reflectivity of 3D Brick Paving Co., but it is also a reflection of our customers, we wish to promise our clients the maximum in total satisfaction. As a result, we give you a manufacturers' guarantee that will last a lifetime on a good amount of products and give clients a 5-year unconditional labor assurance. Perfectly logical why 3D Brick Paving Co. is first choice for all of the Vernon Hills clients.
Vernon Hills Brick Paving
Vernon Hills, Illinois is a village in Lake County with a population with just over 20,000 citizens. It really isn't much of a shock that the residents in Vernon Hills are almost always eager to improve the beauty and quality of their businesses and their homes, and when it is time they will gladly ask for the advice of 3D Brick Paving Co.'s experts to assist with installing their brick patios, eye-catchy brick driveways and beautiful brick walkways. Our very skilled and knowledgeable team is able to incorporate elegance and sophistication all into its brick paving tasks and all for a very affordable cost! Vernon Hills' customers have a total understanding about brick paving being a great way to enhance their outdoor living quarters. If Vernon Hills families and households are very interested in updating their worn-out driveway with a more state of the art brick driveway, they can in contact with 3D Brick Paving Co.'s by talking with one of ourall-star development team. If it is a brick walkway they wish to have, 3D Brick Paving Co. will mix it up all into their current brick paving. 3D Brick Paving Co. is honored to have a "Complaint Free" rating from the BBB; achieving a Certified ICPA (Interlocking Concrete Paving Institute) Installer and also being recognized as a contractor authorized for both Unilock and Belgard.
Vernon Hills Brick Patios
You can bet you will be in the most ideal dilemma when deciding to go with 3D Brick Paving Co. because just by combining together every different part of your task to produce the greatest ending result is what you will get when we are leading your brick paving venture. The Vernon Hills residential-owners are very interested in increasing the value of their beautiful homes. Just by putting in a new brick driveway, attractive brick patio, or basically a brick walkway, one of these will be great choices that will be affordable for any residential-owner to decide on. When imagining about the finest quality, everything always begins with what materials are being used, and when offering the best feasible alternatives of brick paving materials when compared to others in the area, 3D Brick Paving Co. is the most qualified. We are not only able to satisfy each of our Vernon Hills customers' desires; we will without a doubt accomplish every last one of them! If you have been taking some time searching for a new brick driveway, attractive brick patio, or basically a brick walkway, you will fully grasp that 3D Brick Paving Co. is the one and only company that you will not forget. It's time you see what we're chatting about by calling us at (847) 297-7966 and talk with one of our leading experts at 3D Brick Paving Co.
VERNON HILLS BRICK PAVING | VERNON HILLS BRICK PATIOS | VERNON HILLS BRICK DRIVEWAY
[tcm id="1″]