As both a Unilock Authorized Contractor and an ICPI Certified Installer, we can guarantee that all of our installations will meet the highest industry standards.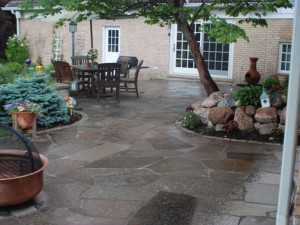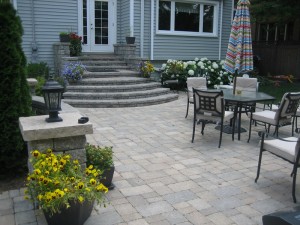 ---
Acknowledged as one of the leading brick paving companies in the Greater Chicago Metropolitan Area, 3D Brick Paving is a family owned and operated brick paving company. Besides being a frontrunner in design and installation of natural stone, brick pavers and retaining wall systems for residential and commercial markets, 3D Brick Paving offers a broad choice of home, business and garden products to complement our clients' properties. Customers know they can always count on us to deliver the highest industry standards. In addition, 3D Brick Paving is an authorized contractor for Unilock and a certified installer for ICPI (Interlocking Concrete Paving Institute). Also, since 1972, we have consistently received a "Complaint Free" rating from the Better Business Bureau. It is no wonder that after more than four decades, Lincolnshire residents have chosen 3D Brick Paving as their Number One provider of brick paving!
Lincolnshire Brick Paving
3D Brick Paving is well-known for enhancing the homes of many of Lincolnshire's 7,274 homeowners and the offices of Lincolnshire's nearly 1,500 businesses for the past 42 years with their brick pavers. Whenever our Lincolnshire customers are in the market for the ultimate in brick patios, brick driveways or brick walkways, 3D Brick Paving can help! Once we utilize our background and experience to help you design your brick patio, brick driveway or brick walkway project, you will see precisely what our unmatched commitment to detail and workmanship is all about. Moreover, we will convert your brick paving project into a virtual masterpiece, boosting both its structural integrity and artistic beauty for many years to come. Regardless if you need brick paving for your Lincolnshire residence or your business property, 3D Brick Paving provides an outstanding selection of styles, colors, sizes, and textures in our brick pavers for our Lincolnshire clients. Lincolnshire homeowners and business owners know all too well that our brick pavers are the most cost efficient way to transform their property into the eye-catching, customized hardscape addition they have always wanted it to be.
Lincolnshire Brick Patios
3D Brick Paving is frequently identified as one of the most exceptional brick paving companies in the Midwestern industry. Our highly-skilled and knowledgeable staff members are wholly committed to pleasing our brick paving customers with our quality brick paving products. It is no surprise that 3D Brick Paving continues to maintain its standing as one of the most successful brick paving companies in the region. Whenever you are searching for the best brick paving products, outstanding workmanship and customer satisfaction, you will want to head straight to 3D Brick Paving. When you hire our professionals, you can rely on getting great people and smart process wrapped into one! For additional information about having us make over your brick patio, brick driveway or brick walkway, call the 3D Brick Paving team of professionals at: (847) 297-7966.
LINCOLNSHIRE BRICK PAVING | LINCOLNSHIRE BRICK PAVERS | LINCOLNSHIRE BRICK PATIOS | LINCOLNSHIRE BRICK DRIVEWAY | LINCOLNSHIRE BRICK WALKWAYS
[tcm id="1″]