As both a Unilock Authorized Contractor and an ICPI Certified Installer, we can guarantee that all of our installations will meet the highest industry standards.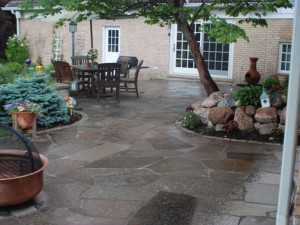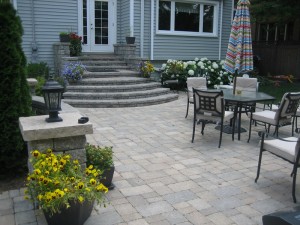 ---
Are you interested in turning your patio into an outdoor retreat? Would you like to lose your old crumbling driveway and have it repaved into a brick driveway? Have you always wanted a brick walkway around the side of the house adjoining your patio? If you answered yes to any of these questions, it's time you sought the professional wisdom of 3D Brick Paving Co. We provide a vast array of brick paving services that are guaranteed to transform your outdoor living area into a sophisticated getaway right in your own backyard! Whether it's a brick patio upgrade, a brick walkway tie-in or a spanking new brick driveway, 3D Brick Paving Co. can help. We are acknowledged as one of the foremost brick paving businesses in the Greater Chicago Metropolitan Area, and 3D Brick Paving Co. has been serving its customers throughout the region for more than four decades! 3D Brick Paving Co. is committed to the highest level of customer satisfaction by providing quality brick paving products for its residential and commercial customers while giving them the best value for their money. As a family-owned and operated company, 3D Brick Paving Co. has been meeting its aim of fostering personal trust and consistently delivering quality workmanship to its Wilmette clients in a timely fashion. Lately, we have been working with Wilmette homeowners to improve their residences with brick paving that will make their homes more valuable and that will stay within their budgets.
Wilmette Brick Paving
Wilmette, Illinois is located in Cook County and it has a population of almost 28,000. In 2007, Wilmette was listed as the seventh "Best Place to Raise Children in the U.S." by Business Weekmagazine. It is also ranked as 46th on the list of "Highest Income Places" with a population of more than 10,000. Wilmette clients know that when they hire the experts at 3D Brick Paving Co., they will be included in the entire brick paving process from start to finish ensuring that they get exactly what they want. 3D Brick Paving Co.'s staff pays attention to all brick paving details, which reflect upon the workmanship of every project they have completed. Furthermore, we take pride in the Wilmette brick paving work we perform, and it shows! 3D Brick Paving Co. believes its professional attitude is one of the single most important factors of its success and the total satisfaction of the Wilmette customers we serve. Regardless if it is a brick patio, brick driveway or brick walkway, Wilmette families rely upon the expertise of 3D Brick Paving Co. to honor their vision for their brick paving job, and make sure that all of the work is performed precisely as they want it so they will be completely satisfied with the results.
Wilmette Brick Patios
If you are wondering how 3D Brick Paving Co. is able to offer our brick patio construction at a great value, it is because we combine high quality construction with competitive prices, to provide our customers an outcome that is worth every penny. Constructing brick driveways is something we have done since 1972, and we know what we are doing! In addition, thanks to our super team of specialists, 3D Brick Paving Co. also has what it takes to bring your brick walkway project from conception to completion in a manner guaranteeing the finest in quality, durability and elegance that is within your budget. Because Wilmette customers know their lifestyle, and 3D Brick Paving Co. knows its business; together, we will be able to forge a partnership to transform your vision for your brick patio into a sophisticated and enduring outdoor retreat. Not only will your brick paving project be completed within the timeline, but you can count on 3D Brick Paving Co. to stay within budget. To learn more about us, call us today at: (847)297-7966 for your free estimate.
WILMETTE BRICK PAVING | WILMETTE BRICK PATIOS | WILMETTE BRICK DRIVEWAY
[tcm id="1″]