Our Proud History
3D Brick Paving was founded by Gaetano D'Aiello in 1972. He as later joined by his sons Mike and Frank in 1981. Our company's goal has been and will always will be, "Absolute customer satisfaction". We use the most advanced technology and equipment. Our professionally trained staff can and will guarantee the craftsmanship and knowledge necessary to insure the most detailed and proper installation for you to enjoy for many years to come.
Since 1981, 3D Brick Paving has grown to become the leader the in the brick paving industry. With over 43 years of experience and numerous Unilock Awards we're prepared to design and install your outdoor dream. Our commitment to detail and craftsmanship, optimizing structural integrity and elevating aesthetics will turn your project into a showcase. We have grown to become a premier designer and installer of natural stone, brick pavers, and retaining wall systems for the residential and commercial market.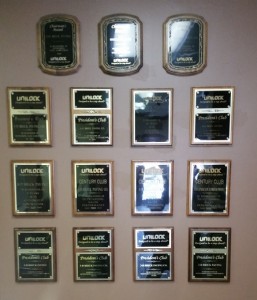 We are proud of our reputation for installations of all types of Natural Stone, Pavers, & Retaining Wall Systems. We are also proud of the fact that our continued success has not diminished our commitment to individual details, and customer satisfaction. We believe that all installations should be permanent and relatively maintenance free.
Our staff has been trained to pay attention to all details, which reflects on the craftsmanship of every project we have completed. We take pride in our work… AND IT SHOWS! We feel this attitude is one of the most important contributors to our success and to the satisfaction of the customers we serve.
As a Unilock authorized contractor, with our ICPI (Interlocking Concrete Pavement Institute) certified staff, we can guarantee that all of our installations will meet the highest industry standards. We understand that each of our installations is not only a reflection on us, but also a reflection on our clients. Therefore, the manufacturer provides you with a lifetime guarantee on most of their products, and we provide you with a 5-year unconditional guarantee on our labor.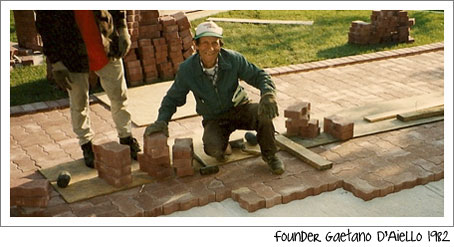 Let us use our experience and expertise to help you design your upcoming natural stone, paving, or retaining wall project. Our commitment to detail and craftsmanship will turn your project into a showcase, optimizing structural integrity, and aesthetic beauty for many years to come.
Our goal is to remain a leader in the brick paving industry. Our mission is to provide the finest quality product that incorporates our clients' individual needs and style. Customer Satisfaction will remain our priority as we continue to move forward as one of Chicagoland's premier installers.
Sincerely,
Mike D'Aiello
President