As both a Unilock Authorized Contractor and an ICPI Certified Installer, we can guarantee that all of our installations will meet the highest industry standards.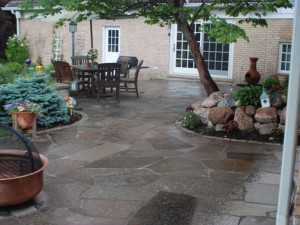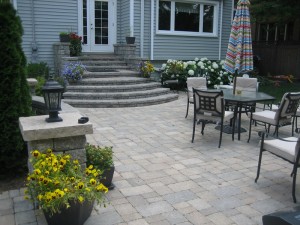 ---
3D Brick Paving Co. is among the most reliable and trusted sources for brick paving in the Chicago area. No matter if clients are looking for brick patios, brick walkways, or brick driveways, the family owned and managed company of 3D Brick Paving Co. has the track record and practical knowledge to style and put in your brick paving or natural stone venture. As a leading competitor in the brick paving business based in the Greater Chicago Metropolitan Area, 3D Brick Paving Co. have been needed in the set up of natural stone, retaining wall systems, and brick pavers for each way of the commercial and residential markets since way back to 1972. We are regarded as acquiring the kind of focus for our dedication and detail to workmanship that will remodel our clients' plans into the works of great art they expected they would very well be. 3D Brick Paving Co. is able to do it all, and our respected customers continue to gain great satisfaction and satisfaction from a brick paving venture that has structural reliability and strength, let alone being successfully gratifying and essentially free of maintenance. 3D Brick Paving Co.'s vision is to give the greatest quality set up and products that mixes with our clients' unique priorities and needs. Simply because each and every one of our specific installations just isn't only a manifestation of 3D Brick Paving Co., but it is also a depiction of our clientele, we choose to guarantee our customers the greatest in customer satisfaction. For that reason, we offer you a manufacturers' guarantee for a lifetime on just about all our products and provide customers with a 5-year unconditional labor guarantee. No wonder why 3D Brick Paving Co. is the clients in Arlington Heights first choice.
Arlington Heights Brick Paving
Arlington Heights, Illinois is a village in Cook County with a population with just over 75,000 people. It isn't much of a shock that the people in Arlington Heights are very intrigued about developing the most for their homes and businesses. When the time occurs, they will very probably phone 3D Brick Paving Co.'s top professionals for service when it pertains to creating their lovely homes. Just by including a new brick walkway, eye-catching brick patio, or in essence a brick driveway. At a reasonable price, our well-informed team is in the place to mixture beauty and high-class all into its brick paving initiatives! Our customers in Arlington Heights can tell without a doubt that by putting in a new brick paving is wiser for boosting up their external living space. No matter whether individuals situated in Arlington Heights are wondering about updating their out of date driveways with a brand new cutting-edge brick driveway, they can always get in touch with the primary development crew at 3D Brick Paving Co. Despite the fact that you would want a brick walkway, 3D Brick Paving Co. will be great for setting it into the current brick paving area. 3D Brick Paving Co. is very much thrilled to be a Certified ICPA (Interlocking Concrete Paving Institute) Installer, known as an established contractor equally for Unilock and Belgard, and what's far better yet is having a "Complaint Free" excellent rating from the BBB.
Arlington Heights Brick Patios
You will see that you'll be in the best place when finally figuring out to go with 3D Brick Paving Co. It is because when blending together every distinct part making up your endeavor will end up developing the finest finishing result. This is what you will find when we are handling everything with your brick paving endeavor. The Arlington Heights property-owners are always intrigued to enhance the value of their lovely homes. Simply by adding in a new brick walkway, eye-catching brick patio, or in essence a brick driveway, certainly one of these will be a good choice that will end up being very affordable for any property-owner to go with. When picturing the greatest quality, every little thing always begins with the supplies that are used, and when presenting the best doable possibilities of brick paving supplies when compared to others in the area, 3D Brick Paving Co. is the most capable that you will find. We are certainly not only competent to gratifying each and every one of our Arlington Heights customers' dreams; we will without having any question be able to complete every last one! If you have been using some time to look around for a new brick walkway, eye-catching brick patio, or in essence a brick driveway, you will fully-grasp that 3D Brick Paving Co. is the single company that is unforgettable. It's the perfect time that you are able to see what we are communicating about. Just give us a phone call at (847) 297-7966 and chat with one of our top experts at 3D Brick Paving Co. to learn more.
ARLINGTON HEIGHTS BRICK PAVING | ARLINGTON HEIGHTS BRICK PATIOS | ARLINGTON HEIGHTS BRICK DRIVEWAY
[tcm id="1″]