As both a Unilock Authorized Contractor and an ICPI Certified Installer, we can guarantee that all of our installations will meet the highest industry standards.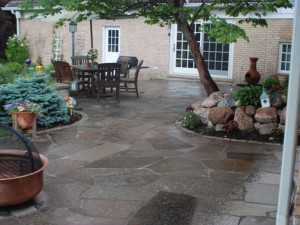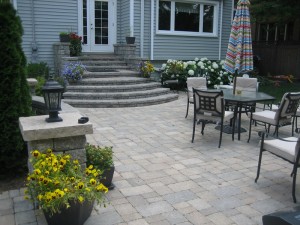 ---
In the Chicago vicinity, 3D Brick Paving Co. is deemed to be amongst the most trusted and efficient brick paving solutions. When our clients are seeking for brick walkways, interesting brick patios, or one of a kind brick driveway, they will contact 3D Brick Paving Co. because it is a family operated and managed company with the experience and background to custom-make and install your brick paving or all-natural stone. 3D Brick Paving Co. located in the Greater Chicago Metropolitan Area and is regarded as a leading competitor since 1972 when it has to do with brick paving and setting up natural stone, retaining wall systems, and brick pavers for commercial and residential markets. As a result of when it comes to enhancing our clienteles' plans into the works of fine art they wished to have, we have been acknowledged as having the sort of consideration for our fantastic detail and perseverance to pure artistry. Our respected customers continue to gain great satisfaction and achievement from a brick paving venture that has structural consistency and strength, let alone being successfully fulfilling and essentially-free of maintenance because 3D Brick Paving Co. is able to do it all. Delivering the best possible quality products and installation that combines with our clients' particular private preferences and demands is the ultimate pursuit of 3D Brick Paving Co. Considering each individual diverse installation will likely not be a reflectivity of 3D Brick Paving Co., but is it goes without saying a representation of our clients. We make positively certain to guarantee that our clients will have full customer satisfaction. So that means that we will make extra certain by giving you a manufacturers' life-guarantee on nearly all of our products and give 5-year unconditional guarantee for the labor. You will see how obvious it is to see why Long Grove clients prefer 3D Brick Paving Co. over any other company.
Long Grove Brick Paving
Long Grove, Illinois is affluent village in Lake County with a population somewhere around 8,000 individuals. It isn't a surprise that the citizens in Long Grove are very interested about creating the most of their homes and businesses' charm. When the time arrives, they will very likely call 3D Brick Paving Co.'s industry authorities for support when it relates to setting up their fresh new brick driveway, brick patio, or a brand-new brick walkway. At a low-price, our knowledgeable team is in the place to mixture complexness and luxury into all its brick paving projects! Our customers in Long Grove can say for sure that by adding brick paving, it is a more intelligent way to boost their outside livable space. Regardless of whether people based in Long Grove are inquisitive about modernizing their out-dated driveways with a new brick driveway that is cutting-edge, they can always call the leading development team at 3D Brick Paving Co. Despite the fact that you would like a brick walkway, 3D Brick Paving Co. will be perfect for placing it into the present brick paving place. 3D Brick Paving Co. is extremely pleased to be a Certified ICPA (Interlocking Concrete Paving Institute) Installer, acknowledged as a proven contractor for both Unilock and Belgard, and what's better yet is having a "Complaint Free" rating from the BBB.
Long Grove Brick Patios
When you have 3D Brick Paving Co. heading up your brick paving venture, you will be able to depend upon us to merge together all the different aspects of your project so that the result will incorporate with each other magnificently. The homeowners in Long Grove are quite serious about increasing the value of their households. Having a new brick driveway, brick patio, or a brick walkway are great affordable methods of getting the job done at an affordable price. When thinking about quality, it all begins with the materials used and 3D Brick Paving Co. is able to provide the best choices of brick paving components compared to others in the area. We are not only able to satisfy our Long Grove customers' targets; we will for sure surpass them! So, if you have been hunting around for a brand-new brick patio, brick driveway or brick walkway, you only need to know the best and that is 3D Brick Paving Co. Why don't you find out for yourself and give us a call: (847) 297-7966 today and talk with one of our 3D Brick Paving Co.'s industry professionals.
LONG GROVE BRICK PAVING | LONG GROVE BRICK PATIOS | LONG GROVE BRICK DRIVEWAY
[tcm id="1″]